ICT or Intracompany Transfer Permit for Germany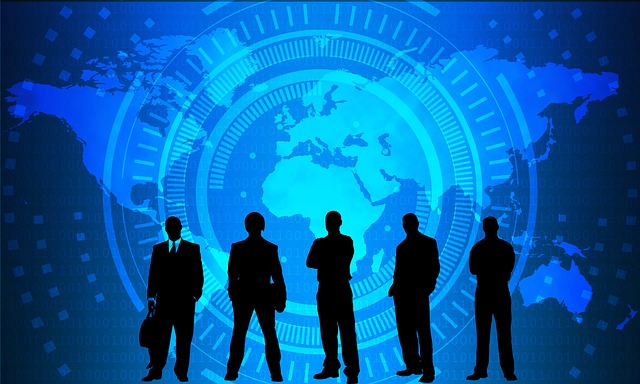 This permit will allow you to work for another branch or subsidiary of your employer in Germany. ICT stands for "intracompany transfer". The European Directive 2014/66/EU on the Conditions for entry and residence of third country citizens for an intracompany transfer has finally been enacted into German law on August 1, 2017 and the regulations incorporated into §19b AufenthG. The basic idea of this special residence permit is to ease a transfer of employees and trainees from one company to its subsidiary or foreign branch in Germany. And is it easy to do? Well, it seems to become so once the Labor Agencies have found out what they want to know…
What is the goal of the ICT Card?
Practically, the ICT Card is designed to enable the best possible exploitation of the "human resource" (6th reason in the directive) as well as the ability to transfer knowledge to foreign locations run by the employer. When politicians say "to ease", I believe it is just a filler word; in reality, the Labor Agency still has to participate in further monitoring requirements.
§
What are typical scenarios of ICT exchange?
There are two typical structural possibilities:
The employee is sent from a company outside of the EU to a branch in Germany (§19 b I 2 no. 1 AufenthG).
The employee is transferred from a group of companies to a subsidiary in Germany (§19 b I 2 no. 2 AufenthG).
Who is entitled to participate in an ICT exchange?
You are eligible for an ICT-Card if you are living outside the EU – otherwise the mobile ICT-Card might be an option for you (§19b I 2 AufenthG) if you fill one of a few specific roles in the company. It is harmless if you are already employed by another branch outside the EU as long as you have the same employer.
§
What do you mean by role?
You have to be either a
manager,
specialist,
or
trainee
in the company.
Pursuant to §19b II no. 3 AufenthG, you need to be in Germany for more than 90 days in order to be eligible! If you are present less than 90 days, then you are not eligible for the ICT-Card and will have to apply for something else. Depending on your role, as described above, you must have already been employed for a certain period and an individual higher time limit on your residence permit will be in place.
§§
Who is a manager? I am the director of the company and we also have a proxy director, are we both eligible?
Pretty good guess! Any person holding a key position in leading the accepting company and who is typically only supervised by a director or shareholder or supervisory body or similar person will be eligible. You can be leading the receiving company in full or only a relevant department. You must be expected to monitor personnel and have the authority to make decisions about hiring, firing, and other employment related measures (§19b II 2 AufenthG). Typical examples are: CFO, CTO, CEO, etc.
§
I've been with the company for ages as a janitor. I know how the cookie crumbles in this business. So, who is a specialist? I count as such for sure, don't I?
Well, §19b II 4 AufenthG defines "specialist" as someone who has essential special knowledge in the fields of activity, the methods, or administration of the receiving company, and has a high level of qualification as well as reasonable vocational experience. I do not really believe that knowing every nook and cranny will get you as far as Germany…
§§
Who is a trainee?
A trainee is someone who holds a university diploma and is participating in a trainee program for more than 90 days inside Germany. The program must aim at improving his business acumen, and the trainee must receive a salary for the whole period of traineeship (§19b III 2 AufenthG). In other words, a junior employee being trained for high profile work.
§
A friend of mine was turned down. How can this be, when he actually met all the requirements? Who is excluded?
Indeed, not everyone will successfully apply for an ICT card. The following persons typically enjoy a better status:
European citizens,
Icelandic citizens,
Liechtenstein citizens,
Norwegian citizens,
Swiss citizens,
Spouses of any of the above, enjoying the freedom of movement,
and
Anyone wanting to pursue an internship during his studies at a university.
§
A friend of mine was rejected because the authorities claimed that she was applying illegally. Her employer and she were supposedly inappropriately circumventing immigration rules. How can this be? Are there more grounds for exclusion?
Well, some additional reasons for exclusion of an ICT card exist. Pursuant to §19b VI AufenthG, following provisions also exclude granting of an ICT card:
if the receiving entity has only been founded mainly for the purpose of promoting the internal transfer of employees,
you will be living with an ICT card in another European country other than in German
your application is less than six months after having had your last ICT card.
These reasons were created with the intention of preventing the misuse of this permit. It remains to be seen what case law will do to fine tune their understanding of the requirements.
§§
I got the ICT Card! How long will my permit last?
Congratulations! The duration depends on two factors. The first factor is the duration of your transfer, and the second is the maximum duration under the law. If you are transferred only for one year, that is the length of permit you will get. The maximum periods are:
for a manager three years,
for a specialist three years,
for a trainee one year.
I have been here as a trainee for almost one year and I would love to stay for another year. There is so much still to learn. Can I extend the permit?
Once you have reached the maximum, you have come to a dead end. There is no extension of this permit possible – and no exceptions whatsoever! If you want to extend your stay, you will have to apply for another permit and meet all the requirements for it. Yes, you can apply from here but start the application a few months prior to the expiration in order to prevent status issues.
§
Gee, this is all so exciting! When will I get permanent residency??
Simple question, simple answer: Never! This permit will never lead to towards permanent residency. When later applying for permanent residency, this time will not count. However, it will go towards naturalization if you ever consider such.
§
Can I bring my family with me? Can we reunite?
Sure thing. No issue. All family members will be tested individually. You just have to meet the general prerequisites