Paying with PayPal
When paying with PayPal is there anything special to consider?
Read the fine print on the PayPal website carefully, even if this requires you to do the clicks and read the dozens of pages! Only when you know all the details will you really be able meet them, PayPal promises protection but on fly transactions via eBay Germany, Austria and Switzerland will be covered. When purchasing outside of these countries there will be no protection even if the merchandise has been paid for via PayPal.
§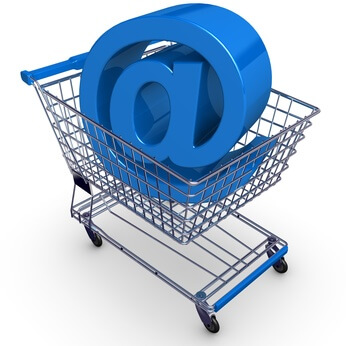 What are special conditions when receiving the purchased goods?
The goods must be forwarded by a parcel service. Personal pick-ups or other shipping methods are taboo. The trade in cars and electronically sent data (text, music, etc.) are generally not protected. Be always aware that PayPal only promises protective services as a matter of goodwill; you can never successfully seek legal recourse.
§§§§
Hints for Buyers
What am I to do when I get an empty parcel or the items are defect?
When a package arrives empty or a wrong resp. a defective product is delivered, it has to be witnessed. A person must confirm this in writing and must be available for questions from PayPal. This requirement will also come in handy, in case you should go to court afterwards - for whatever reason. Therefore, never open a package alone! Have defects of the product confirmed by a retailer in writing. Yes, you will have to first cover these extra costs yourself. When buying from a commercial dealer, it is generally easier to return the goods in accordance with statutory rules on warranty and guarantee than to make use of the PayPal buyer protection.
§
Great, I ordered a bunch of stuff and it didn't arrive during the normally expected time. After making use of the PayPal protection, the parcel did finally come. The stupid vendor had transposed my house numbers. After my buddy and I opened the package, we found out that everything is only junk! I was screwed twice! Everything is broken. Now I'm gonna demand my money back.
Good idea but it will not work. Only one(!) request for buyer protection per transaction is possible. Never apply for it too early for goods not (yet) delivered. When a little later the defective product arrives, the reason of complaint will be decided against you and the second complaint (because of faulty goods) will be definitely excluded.
§
Tips for Sellers
When finishing the package, I noticed that the buyer has provided a different address on eBay than registered with PayPal. Which address am I to use?
The shipping method must provide proof that the goods actually arrived (registered letter or parcel shipping with Internet tracking). The goods must be delivered to the address of the customer as registered with PayPal. When the buyer provided a different address on eBay, this one must be ignored. To avoid probable complaints best contact the buyer and inform them on this and get clarification. It is not your job to instruct the buyer on PayPal rights and duties but to make sure that they really receive the purchased goods.
§
Arrggh! I just noticed that the money I received was now debited out of my PayPal account. Even though I kindly asked, they refused. I threatened them with my lawyer and they did not respond. Grr. Do I have any chance to sue PayPal to find out why they reimbursed the buyer?
Forget suing PayPal! Whether the buyer is entitled to refunding or not will be decided not by you but by PayPal and the credit card company or the bank. The seller receives no information from PayPal, as to why such a subsequent cancellation of the credit card payment was entitled. A direct credit card transaction or a direct debit, i.e. not via PayPal, offers much more security. However, eBay does not allow either.
§§§§