Private Legalities
This page contains a description of the notorious TV and radio tax agency, the GEZ.
N.B. Stay tuned, the TV and radio tax rules have just changed and will be shortly adopted in this presentation.
This is one of the scariest phrases I've ever heard. What in the world is "Gebühreneinzugszentrale der öffentlich-rechtlichen Rund­funk­an­stal­ten in der Bundesrepublik Deutschland "GEZ"? What have I done wrong?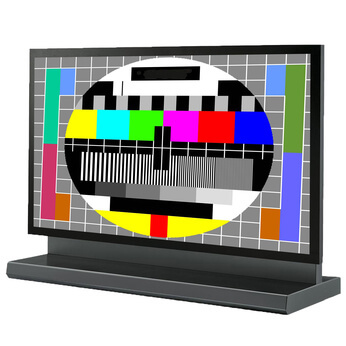 About two or three weeks ago, let us say, you registered at the police/office (Einwohnermeldeamt). They routinely inform i.a. the GEZ that you now have a domicile in Germany. The GEZ is an agent of all public radio and television stations, and its only function is to collect the fees for having a radio and / or television. (Note the word "having", by the way.). No matter how old the set, the law generally requires you to pay the fees. So do not throw the notice out: you will just be subjected to heavy fines. If you do not have a radio or TV, fill out the form and send it back. The people at GEZ will usually believe you if you say you only have one or the other. They are unlikely to believe that you lack them both. This system, by the way, finances public TV (ARD, ZDF, regional so called "Third Programs") and public radio stations. For the viewer and listener, the chief benefit is the absence of commercial interruptions and irritations. You might miss the bathroom breaks, though… Another advantage to the system is that it provides for "relatively objective" news and documentary programs. On election days, you get to see hardly anything else. This is at least an official assignment of public TV.
§
N.B. PCs with internet connection have become subject to this tax. For more details, please read the article in the PC Law Archive: " GEZ now also on PCs "
Recently my state changed from terrestrial to digital transmission and I can't use my TV set anymore. Can I rest relieved that I do not have to pay anymore?
Sorry, I have to disappoint you. Since you have a TV set you have to pay. It is your personal problem if you have bought the necessary decoder or not. GEZ does not even care if you have a radio in the cellar and do not use it. You have to pay no matter how much sense you think this regulation make.
§
My neighbors just told me a nightmare of a story that controlletis of GEZ may forcefully enter the apartment to find out if I have a TV set, a radio, or a PC with internet connection. What is true about that?
No! Only the police may use force to enter an apartment and that generally only with the explicit permission of a judge. This is a common rumor that many Germans believe to be true, but it is not. However, not paying GEZ is an administrative offense, which can be enforced with the help of the police, if the state institution for radio and TV applies for enforcement. However, such institutions have seldom applied for enforcement.
§