Coronavirus: State Compensation for Quarantine
Based on the Infection Protection Act (ISPG), the state can order a quarantine in response to the Coronavirus. This is positive for prevention of future infection but could be hazardous for your income. Well, it's not that bad as we are in Germany, where authorities have to justify their actions and in case of any restraints of any rights, the public purse has to compensate for the effects / damages. In light of Coronvavirus, there is a compensation for lost wages or profit for self-employed people. In the case of short-time work, there may be short-time allowance from the employment agency. This all is regulated in the Infection Protection Act. This article will brief you of your rights and duties in this regard.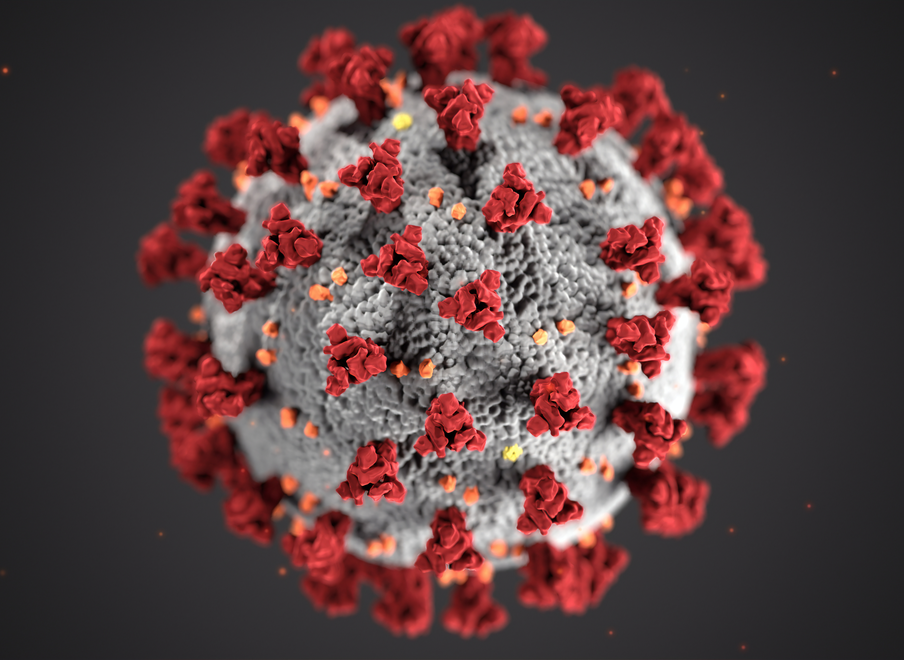 The ever-spreading infections with the new coronavirus Covid-19 (SARS-CoV-2) in Germany and all over the world remind us of (actually universal) techniques to prevent spread such as regular and careful hand washing. We should also be concerned about our behavior when coughing and sneezing and refraining from shaking hands when greeting. Many are now panic buying and hoarding pasta and other foods as well as toilet paper. But they also shed light on legal norms and laws that are not part of day-to-day business of any lawyer. This includes the Infection Protection Act. Usually a lawyers' practice deals with, at most §§42, 43 Infection Protection Act, which deals with the activities of people in the catering business (e.g. bars, pubs, restaurants) and in food production.
Short-Time work due to Coronavirus: Apply for short-time Work Allowance
Now it can happen that companies order short-time work due to the global illnesses caused by the coronavirus. This results in a loss of earnings for their employees. The employees however can apply directly for short-time work benefits from Federal Labor Agency. It should be noted that companies wanting to order short-time work due to the effects of the corona pandemic must first report the short-time work to the responsible employment agency. This then checks whether the prerequisites for the service are met.
Entitlement to Compensation in the Event of Lost Earnings
Several cities in Germany are affected by the infection putting persons in quarantine. The IFSG speaks of sick people, suspects of illness, suspected contagion or excretions, other people who have had contact with such people are also separated. Rail companies, like airlines, distribute so-called "exit cards" in order to be able to better track possible chains of infection. "Protective measures", commonly known as quarantine, can be ordered by the responsible authorities – IFSG speaks of segregation of the infected.
Such segregations if you are a suspect of a Covid 19 infection will usually last 14 days. This inevitably leads to the question of who bears the risk of loss of income of the employee or self-employed resp. freelancing person. Will government agencies come up for lost wages for employees or turnover for the self-employed?
At first glance, §615 BGB offers a solution because it is the employer's risk whether his employees work resp. if the freelancer has business. However, in this case the competent state authority closed the premises to prevent the further spread of the disease. They are not allowed to work. When suspects are sent to quarantine, §56 IFSG provides the grounds for a claim against the state for indemnification.
How high is the Compensation?
For the first six weeks, the compensation will be awarded in the amount of "loss of earnings". From the beginning of the seventh week and on, only sickness benefits pursuant to §47 I SGB V, and only insofar as the loss of earnings does not exceed the annual wage limit applicable to statutory health insurance (§56 II 2, 3 IFSG). The loss of earnings is deemed to be the actual salary (§14 SGB IV), to which the employees are entitled to a reasonable extent during the regular working hours after deduction of income tax and social security contributions (net wages). The amount increases by the short-time work allowance and the winter allowance to which the employees would be entitled if they had not been taken into quarantine.
The above explanations apply to the self-employed as well. If there is a risk to their existence, they can also be reimbursed for additional expenses on request. For example, the reimbursement of ongoing uncovered business expenses to a reasonable extent (§56 IV IFSG). In general, freelancers will receive 1 /12 of their profit per running month in quarantine (§15 SGB IV).
Deadline for Submitting an Application
Claims for compensation must be submitted to the responsible state authorities within three months of the termination of the quarantine. The application is to be sent the relevant health authorities, or possibly the pension offices.
If you are interested in receiving support to obtain compensation, please click here.
If you have any further questions, please click here to call my service number.
Ora et Lava
In the experience of this pandemic, an old saying from Christianity needs to be currently adopted to "ora et lava". And this is what it means: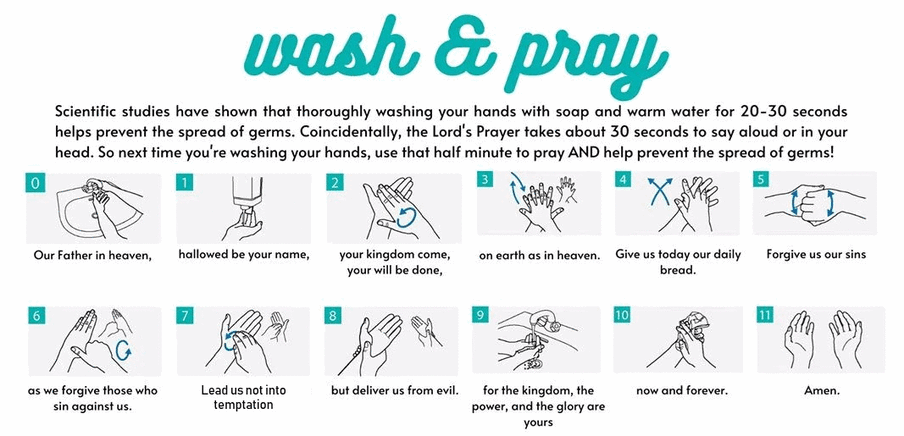 You are not Christian and you can share something similar from your religion? Please do by sending it to us! While you forward the link to others, we all can another in prayer.
Related Articles: