Health Insurance
When living in Germany, you are required to have sufficient health insurance (§5 AufenthG i.c.w. §2 AufenthG). We will tell you here what you need to know to successfully obtain or extend your permit. You will basically learn the differences private and statutory health insurance work.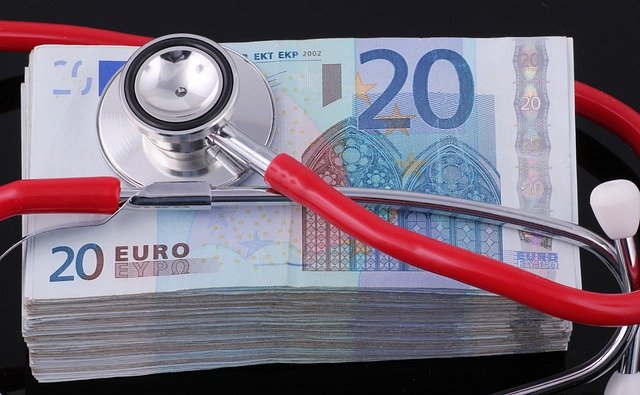 I heard from my German neighbors that I must have health insurance. Is this really true? This can't be, I consider this an infringement on my constitutional right of freedom!
Yup. That is a fact since 01.01.2009 (§193 III VVG)! This means that all persons living in Germany must have either statutory or private health insurance.
§
Goodie, why should I care about that? Are there any consequences?
Well, once you are insured, you are to pay a surcharge for late registering (§193 IV VVG). Next and most important of all you will either not get a residence permit or it will not be extended. This a mandatory requirement and immigration always looks for this!
§
What? I have to even pay for past months once I give in involuntarily? How big of a fine do I have to expect?
This surcharge amounts to one full premium for each month up to the sixth month without coverage. From the seventh month onwards, the surcharge is 1/6 of the monthly premium. Bear in mind, that the surcharge really is to be paid extra and the insurance company will (and may) not waive it. The only thing you can do is to offer installments and if the installments are reasonable then more than likely they will not sue you. Crying "ignorant"? No chance! The insurance company must (!) take the surcharge.
§
What is meant by "statutory health insurance"?
"Statutory" or "public" implies that your insurance is via certain public (but not state owned) insurance companies. Most statutory health insurance companies offer mostly the same services, but the premiums have now become basically uniform 14.6% with a supplementary additional premium of in average 1%. The provided coverage is 99% the same with them all. The differences are typically with discounts for certain precautionary measures you take out at your own cost. 90% of all Germans are publicly covered.
§
What is private health insurance like?
The private insurance only covers the risk for the person insured. It's like a bet against your health. If you do become sick, the insurance company lost its bet and has to cover.
§
Which in general is better, statutory or private insurance?
Sorry, this is a "wrong" question! You first have to ask, for which are you eligible. It is not always your choice which system you choose.
§
When can I get private health insurance?
Having a yearly income above €58,050 (for 2021) or being self-employed, you can choose between both types of insurance. There is virtually no way to switch between the systems, so you are "locked in" once you have made your choice. Even though you are entitled to choose, you can remain privately insured or sign up with a statutory health insurance as a so-called "freiwillig Versicherter (voluntary insured person)".
§
When is statutory health insurance mandatory?
Most people belong to the public system.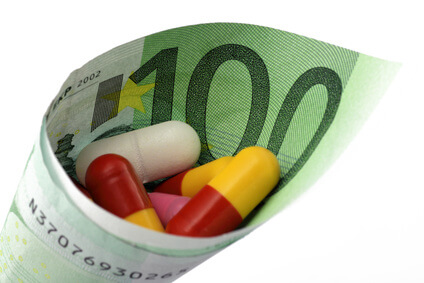 All employees with a monthly income of up to € 4,837.50.
Students at state and state-approved universities until completion of the 14th semester or up to 30 years old (with some exemptions).
internships or in secondary education.
self-employed artists.
etc.
I heard from a health insurance company back home that I do not need to close an insurance policy here in Germany as my home coverage for students is also valid for Germany. Is this true?
Students from countries who have signed a social security treaty with Germany, which includes an insurance clause, can continue to be covered by their home insurance company while they are in Germany. For further information, inquire at your institution's international office. But also in these cases, you still have to present proof of insurance coverage to the foreigners office (Ausländeramt) in Germany.
§
Okay, I am in the position to chose. What do you recommend?
Depends on your monthly liquidity, monthly income, how specialized your coverage needs to be, and other factors.
Choose a private insurance company: if you do not mind paying all costs upfront and then getting the money reimbursed (except for hospital bills), or if you need flexible coverage, alternative medicine, and a private hospital room.
Go with statutory insurance if you need basic coverage, have a long-term illness or a family or if you are older.
This is only a very rough differentiation. Please contact an insurance agent for more competent information before signing a contract.
§§
Funny, you told me not to hide any real illness or disability from your health insurance. Now, a broker is telling me that it's okay not to disclose that I have flat feet, diabetes, round back, high blood pressure. He says disclosing will only unnecessarily increase my premiums. What's correct now?
Do not listen to any sales agent, who might play down your medical history to get you the lowest possible rate for your private health coverage!! If you have a severe illness reckon with a surplus on the premium, if they take you at all. If you have a minor orthopedic problem, this will cause a minor surplus to your premium. And if you hide your medical history, only to get a gigantic bill refunded shortly after signing the contract, the company will claim you cheated them. They will cancel your contract and refuse to pay for treatments and hospital stays. On top of that, you may be barred from getting insured by another private company or even by a statutory insurer. They will not even refund any premiums. All this is legal! The topping of all this might a report to the police for fraud.
§
Will my health insurance cover my spouse?
Depends on whether you have statutory or private insurance. Being on statutory health insurance, your "better half" can be covered as long as this person has no income. Being on private insurance, your spouse is not automatically covered. The reason for this is easy to explain and lies in the nature of the two different insurance systems. Statutory insurance finances itself by the solidarity of all payers. Married couples, both working, will both have to pay their premiums.
§
Overview of Possible Insurance Coverage when Entering Germany:
"Entering" Germany is the phase when visa waiver citizens settle down and those requiring a D Visa.
Status When Entering Germany
Eligibility for
status
monthly earnings
statutory
private
mini jobber*
< € 450
mandatory
(paid by employer)
./.
employed
< €

5,362.50

mandatory
./.
employed
> €

5,362.50

./.**
voluntary
unemployed
irrelevant
mandatory
./.
self-employed / freelancing
irrelevant
exceptionally when previously statutorily insured in EU
mandatory
*

= Practically, this status is only imaginable for EU citizen / spouse of EU citizen / spouse of holder of non-EU foreigner with settlement permit.


** = Only EU citizens may obtain public coverage, when they have been in public coverage where they are now coming from.
Overview of Possible Insurance Coverage when Residing in Germany
Status When Residing in Germany
Eligibility for
status
monthly earnings
statutory
private
mini jobber
< € 450
mandatory
(paid by employer)
./.
employed
< €

5,362.50

mandatory
./.
employed
> €

5,362.50

voluntary
voluntary
unemployed
(previously employed)
irrelevant
mandatory
./.
unemployed
(previously self-employed)
irrelevant
./.
mandatory,
however statutory right to change to "basic coverage"
(= comparable to statutory coverage)
self-employed / freelancing
irrelevant
only voluntarily after previous coverage inside public
mandatory,
if not voluntarily statutory
Find our recommendations for Health Insurance Brokers
It is important to have a consultant that knows immigration expectations and not just anyone. The typical broker just around the corner might be a decent person intending the best for you but does this person know what the requirements for immigration are as well?